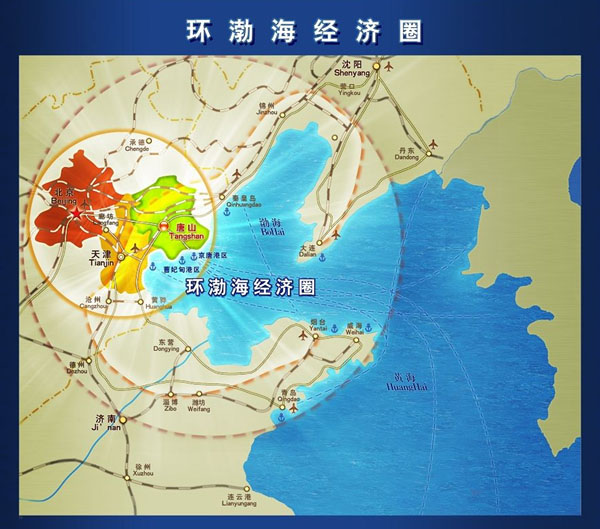 The main regions where visitors come from:
the
Bohai Economic Rim, which includes many municipalities and provinces, namely Beijing, Tianjin, Hebei , Liaoning, Shandong, the middle of Inner Mongolia and some part of Shanxi that surround the Bohai Sea. This region has gone through major changes in economic and infrastructures. This emerging region is rising as a Northern economic power house and rivals the Pearl River Delta in the south and the Yangtze River Delta in the east.
In recent years, the metal forming industry develops quickly in this region. Many developed enterprises in the South have set up some subsidiaries in the North, while the number and level of local companies increase obviously. All the exhibitors and visitors that want to expand their influence all overChinashould pay more attention to the rising of BER.
What industries are visitors belong to?
Machine tool;
Car, bus, truck, tri-wheel/low velocity truck;
Motorcycles and bicycles;
Construction machinery;
Lifting and transportation;
Agricultural machinery;
Track vehicles;
Mining equipment;
Smelting equipment;
Electricity equipment;
Petroleum and chemical equipment;
Aviation, astronautic and astronavigation equipment;
Military industry;
Shipbuilding;
General machinery;
Light industry machinery;
Hardware;
Medical/pharmaceutical machinery;
Household appliance;
Building materials: structures, decoration, kitchen and bathroom appliance, doors & windows, hardwares, etc.;
Comunication equipments;
Others